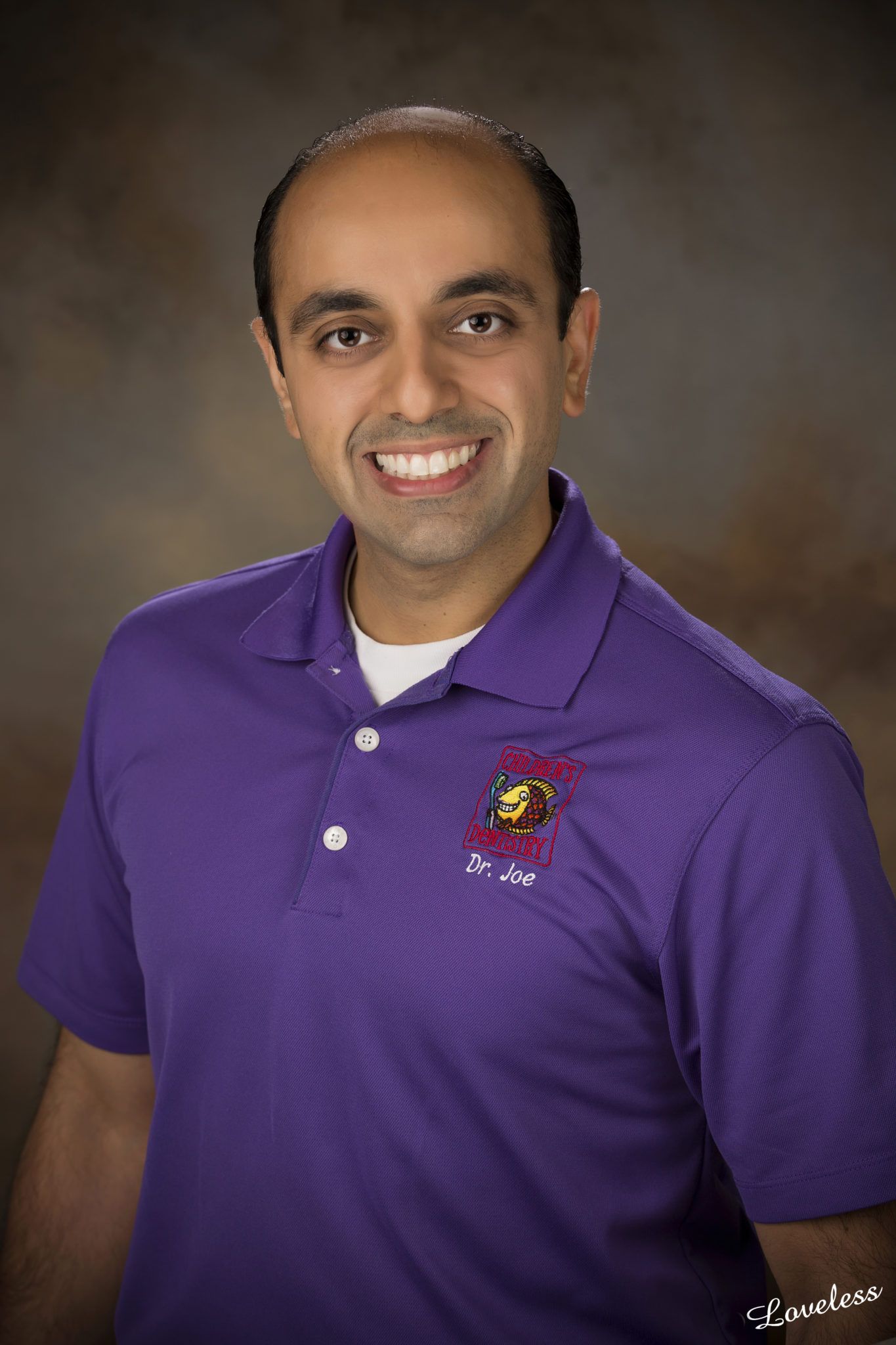 Joseph A. Faiz, D.D.S.
American Board Certified Pediatric Dentist
Dr. Joe is originally from Kingsport, TN and graduated with a degree in Biochemistry and Molecular Biology from The University of Tennessee, Knoxville. Dr. Joe attended dental school at The University of Tennessee College of Dentistry in Memphis, TN. While in dental school, Dr. Joe received the Dr.Dubb and Dr. Petrovsky Scholarship Awards, American Academy of Oral and Maxillofacial Radiology Award, and the American Academy of Pediatric Dentistry Certificate of Merit. He was also inducted into the Richard Doggett Dean and Marguerite Taylor Dean Honorary Odontological Society, and the Omicron Kappa Upsilon National Scholastic Honor Society, awarded to students with high moral character and in the top of their class academically.
Dr. Joe also received the Pierre Fauchard Academy Award for his dedication to the leadership and advancement of dentistry through service. After dental school, Dr. Joe completed an additional two-year residency program to specialize in pediatric dentistry at UT Memphis. During his residency program, Dr. Joe was honored to serve as Chief Resident. Throughout his pediatric dental residency, he received extensive clinical, emergency, and surgical training at LeBonheur Children's Hospital and Crittendon Regional Hospital. Dr. Joe's favorite part of his residency was treating children from all over the world at St. Jude Children's Research Hospital. Dr. Joe is the Past President of the Tennessee Academy of Pediatric Dentistry and is currently serving as the Tennessee State representative to the Southeastern Society of Pediatric Dentistry. Dr. Joe is nationally involved by serving as the Tennessee Public Policy advocate to the American Academy of Pediatric Dentistry.
The priceless rewards of working with children led Dr.Joe to open Children's Dentistry of Murfreesboro in 2008. Dr. Joe is board certified and is a Fellow of the American Board of Pediatric Dentistry. He has a specialty license to practice pediatric dentistry in Tennessee and he is a member of the American Dental Association (ADA), the American Academy of Pediatric Dentistry (AAPD), the Southeastern Society of Pediatric Dentistry (SSPD), and the Tennessee Dental Association (TDA). Dr. Joe has a remarkable dedication to children that shaped his decision to become a pediatric dentist. He passionately believes in helping those less fortunate; he has traveled to Guatemala, Macedonia, Greece, Honduras, Mexico, and Kenya to bring much-needed dental care to underprivileged children. Dr. Joe enjoys spending time with his wife, Sophia and their two children, Mahan and Melody. He also enjoys traveling, working out, and being involved in his church.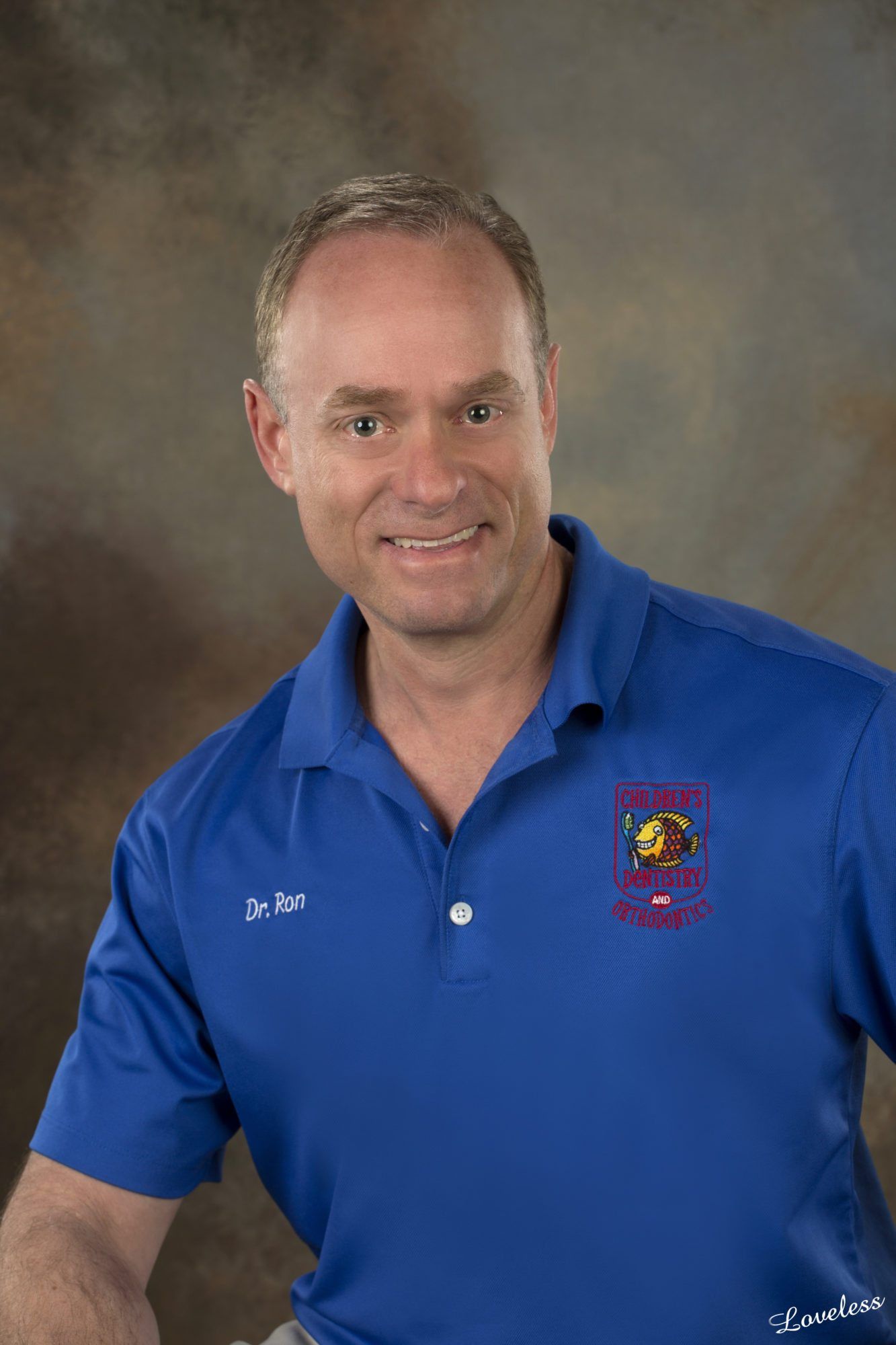 Ron Taylor, D.M.D., M.S.
Orthodontics and Dentofacial Orthopedics
Dr. Ron Taylor was born and raised in Miami, Florida. He graduated college Phi Beta Kappa from the University of Florida and continued his studies at the University of Florida College of Dentistry, where he earned his Doctor of Dental Medicine degree with honors. While in Dental School, Dr. Ron was president of the American Student Dental Association.
After receiving his Doctorate, Dr. Ron earned his master's degree in Orthodontics and Dentofacial Orthopedics from Saint Louis University, one of the most highly regarded orthodontic residencies in the country. As a child, Dr. Ron spent many hours in his Uncle's orthodontic practice. His Uncle had a big influence on him and his brothers. Dr. Ron's two brothers, one of whom is an identical twin, are orthodontists as well.
After over 20 years of practice in south Florida, Dr. Ron and his family decided to move to Tennessee. He enjoys the change of seasons and the friendly spirit of Nashville. Dr. Ron loves orthodontics and creating beautiful and healthy smiles at Children's Dentistry and Orthodontics of Murfreesboro. Dr. Ron stays on the cutting edge of orthodontics through continuing education and maintains membership in many state and national orthodontic associations. He and his wife, Stephanie, have three wonderful children: Holden, Dalton and Riley. In his spare time, Dr. Ron enjoys traveling, hiking, skiing and spending time with his family.